Ariadne has a very easy to use site editor, called Vedor. Using the bookmarklet, you can easily switch to and from the vedor editor on any page of your website. Your website becomes your user interface, no need to learn complex form based dashboards that won't show you how your changes will look in your website.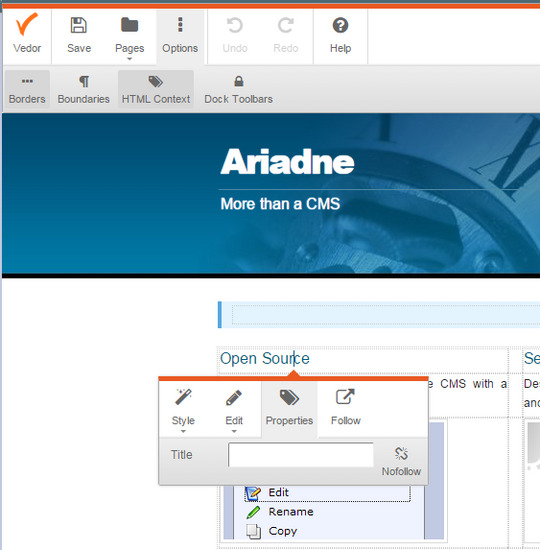 Vedor is not just a WYSIWYG editor, you can use it to create new pages or remove them, browse through your site, change the order of menu items, add new blog posts, etc.
Best of all, Vedor works on any device, as long as your website does too. So edit your site on the go using your tablet or even your mobile phone.